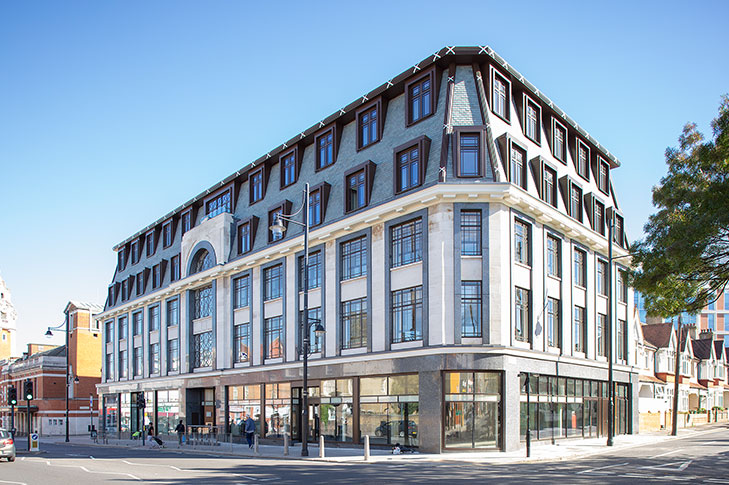 Back to Case Studies
Ivor House, Lambeth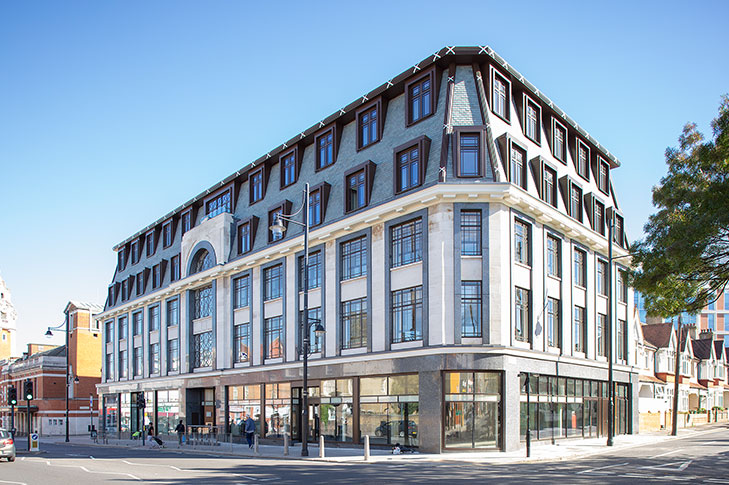 Client: Lambeth Council / Muse
Architect: Cartwright Pickard
Principal Contractor: Galliford Try
Completion Date: December 2018
Form of Contract: Design & Build
Approximate Value: £11 million
Project Description
Part demolition and extension of former co-operative department store that had beenused by Lambeth Council as offices for many years. The development sensitively restoredand transformed the 1930's Art Deco building into 26 high-quality one and two bedroomprivate market sale apartments with ground floor and basement commercial space.
Forming part of the £120m Lambeth Civic Quarter development for Lambeth Council andpartner Muse Developments, we demolished the original single storey mansard roof and
reconstructed to add two further floors matching the original design. Restoration of thebuilding's art deco 1930's heritage features included terrazzo and a mesh lift shaft.
Specialists were brought in to match and create new tiles to replace damaged originalslining the luxurious main entrance and stairway.
The sensitive refurbishment involved working closely with the council's heritage officer toprotect the listed facade while adding an additional storey to the originally four-storey building.
BWS Innovation & Added Value
BWS worked closely with the design and construction teams to identify existing hazards, including asbestos and structural integrity, and develop a coherent design taking into consideration the age of the building and the need to bring the building into the 21st century whilst being sympathetic to the original design, including:
Window cleaning strategy from inside without the need for safety anchors and taking into consideration retro-fit secondary double glazing;
Roof access to maintain gutters and roof mounted plant;
Welfare arrangements;
Lift refurbishments; and
Structural stability during demolition and erection of new two storey mansard steelwork, including temporary works strategy.
BWS also delivered the handover documentation at practical completion for Morgan Sindall.